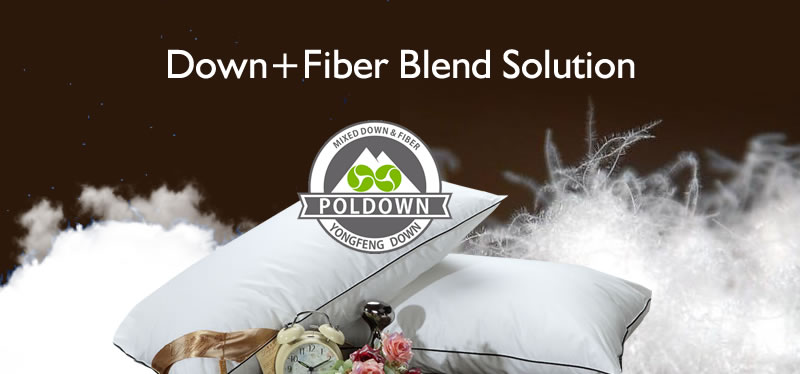 Microgel Mix Down Solution. A uniquely synergistic fusion of down and fiber that feels, looks, and performs more like down than any other synthetic fill.
POLDOWN Description
Most synthetic fibers are not capable of blending evenly with down to form a cohesive, lofty fill. When using common synthetics to blend, the down clusters and artificial fill tend to wrap around each other. This suffocates the down, causing it to clump and lose its fill power -- the element of down which provides its renowned warmth-to-weight ratio.
Yongfeng Down Products has searched the globe for uniquely created fibers that are capable of blending successfully with our award winning down. After locating fibers that possessed the right attributes for blending, we married that fiber in our proprietary machinery. The result is a unique, hybrid fill that successfully bridges the gap between products. POLDOWN acts and feels more like down providing superior warmth, and is capable of performing after washing.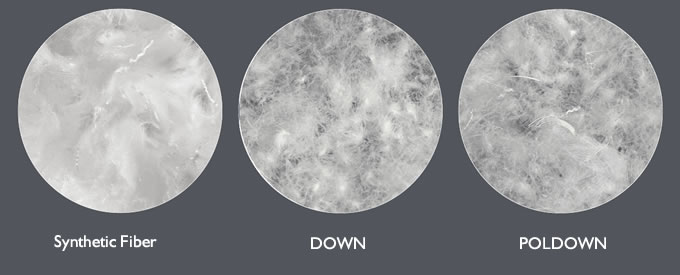 Key Features
Superior warmth

Increased water resistance from synthetic alone

Washable

Available in different blends to cater to specific performance or cost needs