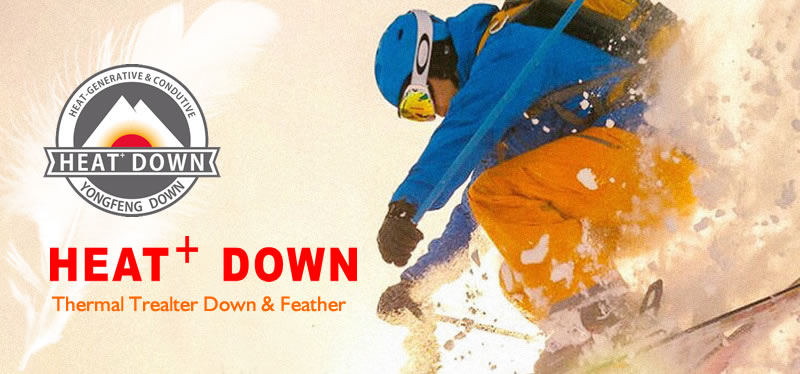 Thermal Trealter Down & Feather Solution. Warm Easily+Warmer+ Warm Longer...
HEATDOWN Description
HEATDOWN the use of high-quality natural down and regenerative organic combination of fiber, solar energy storage and the rapid warming storage and the rapid warming, down the long time accumulation of energy storage, when the body temperature lowered, and then released to the human body; the regenerative fibers by putting a lot of nanocrystalline powder embedded fiber technology, make the fiber at the same time it has good electrical conductivity.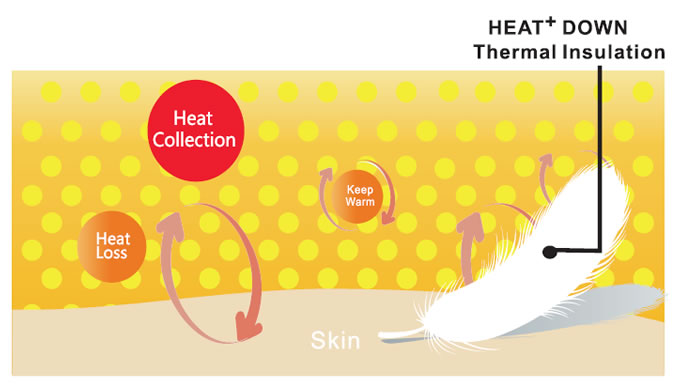 The Features of HEATDOWN®


Light Exothermic Property
Heating up with 150w reflector lamp placed 20cm above the heatdown and normal down, the heatdown is higher and faster.
Heat Storage and Heat Storage Property
Storage for better absorption of sunlight and heat and body heat up, when the body temperature is reduced, in released back into the human body, achieve the effect of heat storage and heat.

Warmer
The use of high-quality down as the main raw material, down with light, fluffy, warm keeping performance Conductive properties Regenerative fiber has excellent conductive performance.

Who is using?
HEATDOWN down can use in fashion (down coats, down jackets, down gilets), home textile (bedding such as duvet, pillows), outdoors (outdoor sleeping bags, professional outdoor clothing). HEATDOWN products are more and more attention and application by many international top fashion brand and home textile band, which are also prominent sites such as media sites to promote them.
Using HEATDOWN® Band Now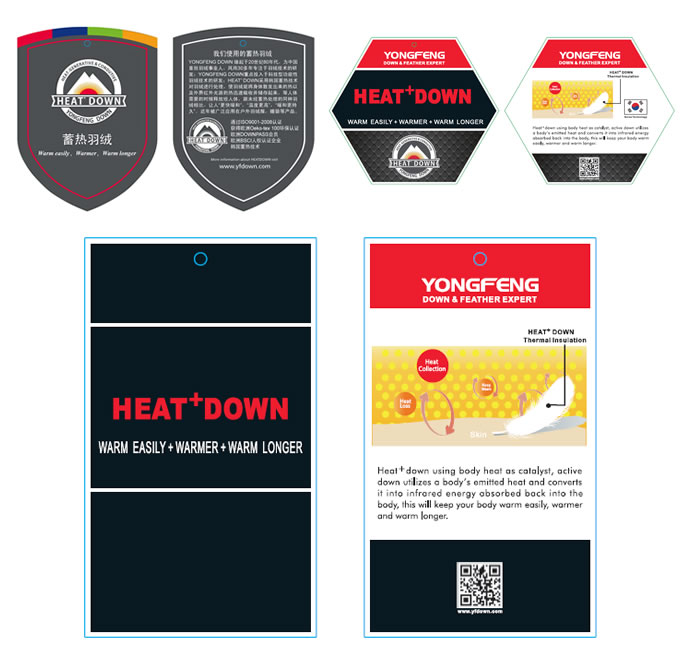 (Band samples. Customer customized design accepted.)