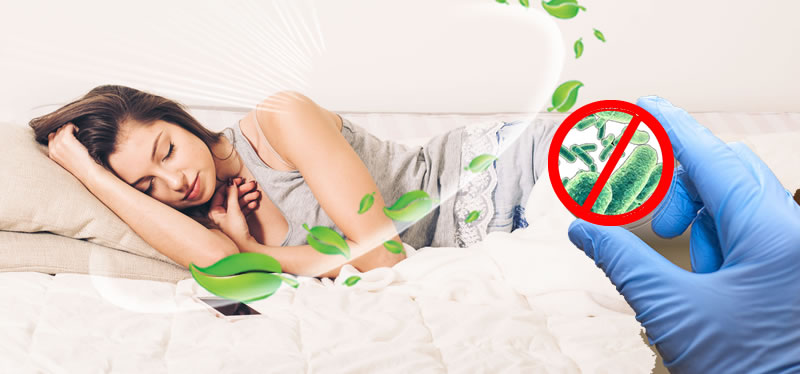 Anti-bacterial & Ecology Down Solution
Whats ECODF®
ECOD&F is from Hangzhou Yongfeng Down Products Co.,Ltd uses the South Korean R&D high-quality ECO injection processing down, ECOD&F has antibacterial, ecological environmental protection, energy saving optimization performance, our company has 30 years of history, there are ducks and geese farms for many international top fashion brand and home textile band to provde high-quality down, we produce ECOD&F is South Koreas authoritative testing organizations KATRI certification for high-quaity--GOLD DOWN.
The Features of ECODF


Wamer
Better filling powder, warmer.
Anti-bacterial
The antimicrobial agent was add in ECOD&F, So the ECOD&F has long-term antimicrobial properties and possess 99.99% antimicrobial acrivity.

Environmental Natural Conservation
ECO detergent is natural, biodegradable, ECOLOGY no chemical residue on the down and feather better water recycling, CONSERVATION.
Using DWRDF Band
ECOD&F down can use in fashion (down coats, down jackets, down gilets), home textile (bedding such as duvet, pillows), outdoors (outdoor sleeping bags, professional outdoor clothing).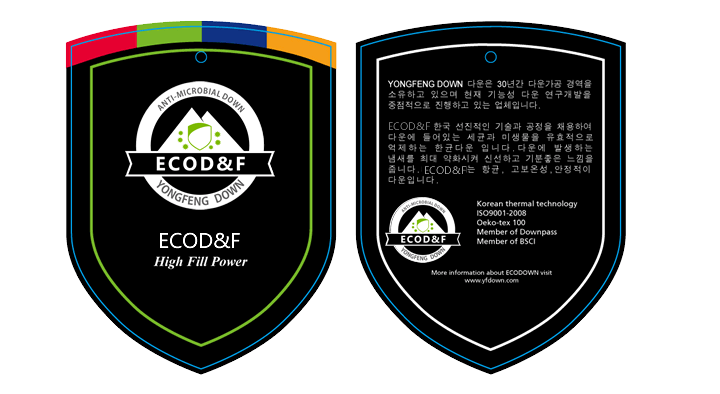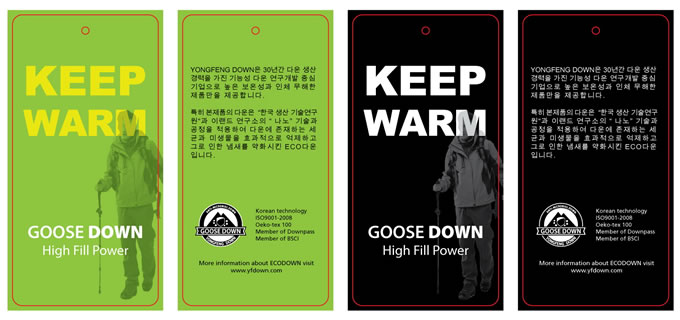 (Band samples. Customer customized design accepted.)